A lot of people ask us how the Couch Guard acutally works to keep dogs off your couch. And the answer is in three ways, so let me explain!
1 — Couch Guards act as a visual barrier.
Most dogs are scared of even just seeing the Couch Guards sitting on the sofa, and to be honest we're not even exactly sure why or what's going on in their doggie brains. But during all of our early testing, we found this to often be the case; we even put the Couch Guard on the dogs' beds and they wouldn't go near them. When we tested Ranger (below), we put a piece of chicken on the back of the couch with the Couch Guards in place, and he cried and couldn't figure out how to get it! So, put the Couch Guards on the sofa and they likely won't even try to get on! Would you?!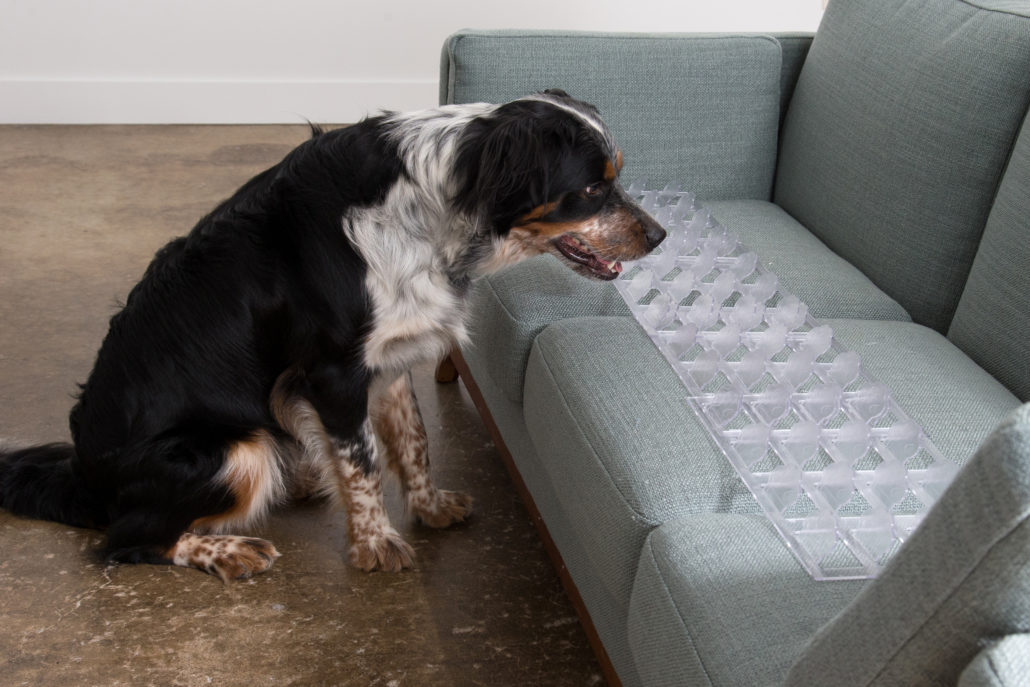 2 — Couch Guards are uncomfortable.
If your dog does try to get on the sofa even with the Couch Guards in place, it's going to be uncomfortable. The Couch Guard is made of a tough polycarbonate material that's not cozy, so your pup won't hang around. But we specifically designed the raised paws with rounded edges so they won't hurt the dog or your children. One thing I will note here is that for the Couch Guards to make a sufficiently uncomfortable surface, you need to cover the WHOLE couch or loveseat, not just part of it. Dogs are smart! So if they see an uncovered section of sofa, then they're probably going to try to sit there! We have three sizes of Couch Guards to cover a wide range of surfaces: Small (which contains 2 interlocking sheets for chairs & loveseats), Medium (contains 4 sheets to cover average sofas), and Large (contains 6 sheets to cover an average sofa and chair or sectional).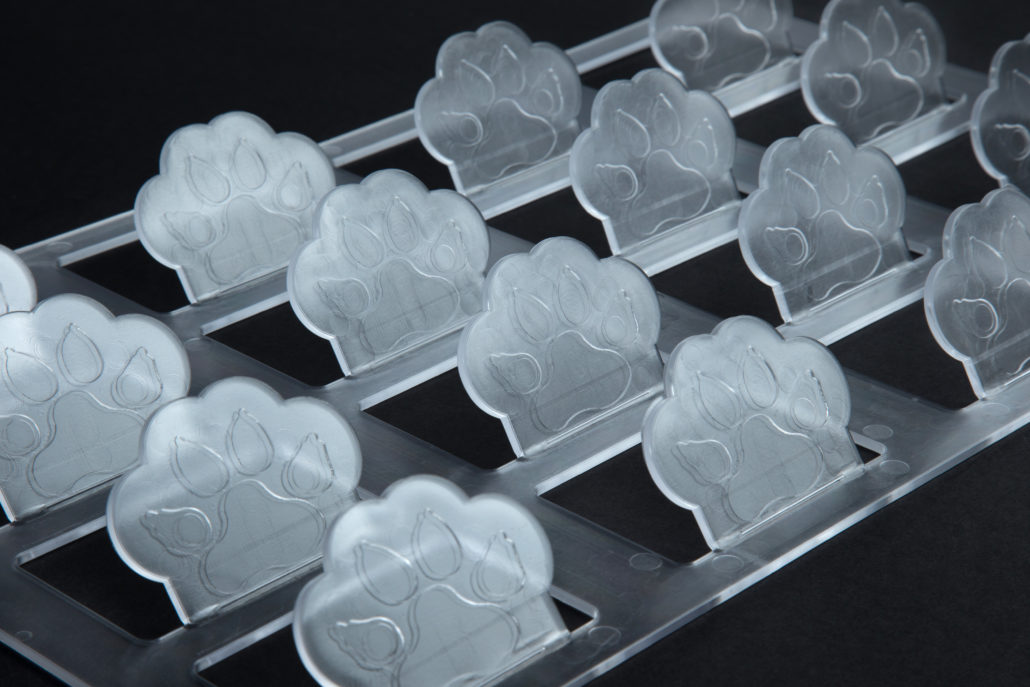 3 — Couch Guard is a training tool.
This is one of the most important aspects of using our Couch Guards. Your dog will eventually find other places to sleep and grow to prefer those places over the furniture. But don't take our word for it, here's a testimonial from a real Couch Guard user:
I thought I would pass on my comments concerning the Couch Guard I purchased.
I have a 100+ lbs German Shepherd (Jack) who was happy to sneak around at night and lounge
on one of our three couches. Being a German Shepherd he also sheds a trail of hair in his wake.
We were at wits end experimenting with all manner barrier material to stop him with little success.
When I saw your testimonial on the internet, I was impressed with your whole narrative and I was inspired to give your product a shot.
Upon receipt of the product we placed it on the den couch and watched Jack reprogram himself.
After three days, he had moved his affection to the basement couch and stayed well clear of the den couch.
We then moved the Couch Guard to the basement couch and kept it there for three days.
The end result was nothing short of a miracle. Jack has reprogramed himself to avoid sleeping on any elevated furniture.
We were so confident in his change we purchased a very expensive leather couch set and it remains in mint condition.
I can confidently say your product has saved me thousands of dollars and made Jack's life a lot easier.
Once again, Thanks a million and bless all your hard work and efforts.
https://peachtreepet.com/wp-content/uploads/2018/03/Peachtree-Pet-1554.jpg
3097
4645
peachtreepet
https://peachtreepet.com/wp-content/uploads/2018/01/Untitled-1-1030x736.png
peachtreepet
2018-11-30 15:26:38
2018-12-04 14:14:26
How to Keep Dogs Off Furniture