Your dog isn't just a pet, he's part of the family. Although there's little doubt he enjoys spending time with you, he actually needs his own entertainment too & let's be honest, sometimes it's hard to find time for a walk. If you're looking for something that will get your dog's tail a wagging & keep them busy (remember — tired jaw, tired dog), these top five dog toys are some of our pups' favorites. (Disclaimer: We have not been paid or asked to review these products, these are actual toys we've used and are giving our honest feedback).
Mammoth TireBiter Tire Dog Toy
Made from a specially formulated natural rubber with two-ply nylon, the Mammorth TireBiter is an interactive dog toy designed for playing fetch, tugging, and tossing. Perfect for aggressive chewers (aka our boxer-pitbull mix) this toy is not only fun, but long-lasting.
Available in four different sizes from mini to small, medium and large
Non-toxic and safe for dogs
Durable and long lasting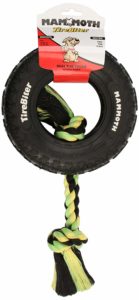 Chuck It! Ultra Ball
Made of natural rubber, this ball is designed to have a high bounce on impact, making it the ideal ball for games of toss and fetch. Use alone or with the medium Chuck It! Ball Launcher (our other dog's personal fav!).
Buoyancy makes it great for pools and lakes
Bright colors make it easily visible for outdoor playing
Non-toxic
Easy to clean with soap and water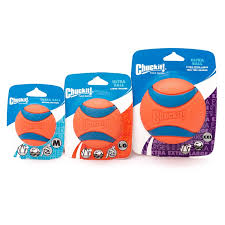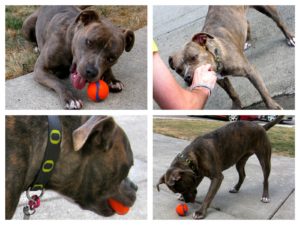 KONG Cozie Dog Toys
Available in 10 adorable characters, KONG Cozies are soft and cuddly, yet the extra layer of material on each plush toy means they are extra tough. Perfect for games of fetch or to provide comfort for your furkid while they are resting. We used a lot of soft toys for comfort when our younger dog was a puppy & crated a good bit, and he wasn't able to destroy them.
Minimal amount of filling means there is less mess
Kong Cozies squeak providing extra excitement and enticement for your dog to play
Comes in small and medium sizes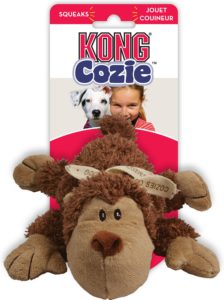 KONG Extreme Dog Toy
The original KONG — The KONG Extreme Dog Toy is designed for dogs that love to chew. Its all-natural rubber design is ultra-durable, so it's made to last. Plus, it's unpredictable bounce when dropped or thrown makes it a great toy for making dogs think and react. The design of the KONG Extreme Dog Toy allows you to place treats inside to add to the fun, or you can stuff the inside with peanut butter and freeze it to give your dog a frozen longer-lasting challenge. The KONG Extreme Dog Toy comes in a variety of sizes, making it perfect for everything from small puppies that are teething to large dogs like Great Danes that like to chew.
Provides mental stimulation that helps satisfy a dog's instinctual need to chew
Comes in a variety of sizes from small all the way up to XX-large
Made in the USA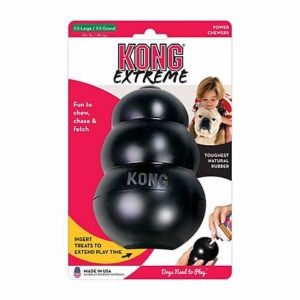 Nylabone DuraChew Bacon Flavor Bone Dog Toy
Have we mentioned we have a power-chewer? These are designed to help clean teeth and freshen breath, plus the Nylabone DuraChew Bacon Flavor Bone provides a unique texture that assists in a dog's dental health during chew-time. As an added bonus, the tough nylon material tastes like bacon and lasts as long as the toy does. Available in X-small, small, medium, large, and X-large.
Helps occupy chewers and prevents boredom
Recommended by veterinarians
Encourages dental stimulation and promotes good oral health
Made in the USA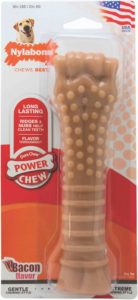 Happy pet owners mean happy pets! After a long day of playing with his favorite toy, your dog deserves a good rest – just maybe not on your nice clean couch. That's why Peachtree Pet created Couch Guard. It's the safe and effective way to keep your pet off the couch and other types of furniture. Click here to order yours now.
*Although these toys are made from heavy-duty materials, it is important to realize that not every toy is right for every dog. Always supervise your dog during playtime and inspect toys frequently. Remove the toy if you observe that there is damage.
https://peachtreepet.com/wp-content/uploads/2018/01/dog-with-leash-e1517424929988.jpg
800
1200
peachtreepet
https://peachtreepet.com/wp-content/uploads/2018/01/Untitled-1-1030x736.png
peachtreepet
2018-01-29 17:34:06
2018-11-30 16:01:47
Our Favorite Dog Toys for 2018